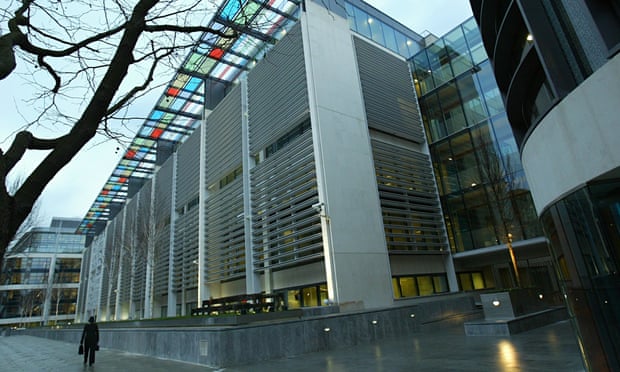 Home Office buildings in Westminster, London.


Click to enlarge
Paragraphs 10 and 11 of Declan's updated complaint to the United Nations

Re Investigatory Powers Tribunal (IPT)
10. The Applicant remains aggrieved by the decision of the IPT to dismiss his claim without calling upon information or evidence in addition to that provided by him, which he had informed the tribunal was "wide-ranging", including but not limited to papers, correspondence, contracts/agreements, and photographic records from his wife's blog/diary called "Network for Church Monitoring (N4CM) Blog". (The N4CM blog, which has been vandalised on countless occasions, even carried a screenshot of a Skype chat exposing the homophobic abuse of an American scholar by an anonymous perpetrator.) It was also made known to the tribunal that the Applicant could adduce evidence other than his own. For example, third parties could have confirmed that phone calls from the Applicant had been cut off in mid-sentence and emails sabotaged (see paragraphs 37-38 below).
11. The IPT was created in October 2000 by the Regulation of Investigatory Powers Act and given the power to investigate any complaints against GCHQ, MI5 or MI6, as well as complaints about surveillance operations mounted by the police or any other public bodies. On March 5, 2014, the Guardian reported that the tribunal, which claims to be completely independent of the British government, is secretly operating from a base within the Home Office, by which it is funded. The Guardian article noted that the IPT had investigated about 1,500 complaints, and upheld only 10; five of these concerned members of one family who had all lodged complaints about surveillance by their local council. No complaint against any of the intelligence agencies had ever been upheld. The discovery that the IPT is lodged within a Whitehall department has fuelled criticisms of the court that had been levelled by rights groups, lawyers and complainants. The IPT's critics complain that the secrecy is excessive and that its procedures are stacked so heavily in favour of the government and against complainants that it is fundamentally unfair. Some senior lawyers describe the IPT as "Kafkaesque", while one eminent barrister dismisses it as "a kangaroo court". The Guardian observes: "As a consequence of the secrecy surrounding the tribunal and the perception that it is unfair, many would-be complainants spurn it."
Related blog post (14 October 2015): "
Mayor of London's Clearing House service withholds financial data against us in defiance of court ruling
"