This quote is in reference to the prospect of a pro bono lawyer to take on DACS (see update below):

9/20/19

Really good news for you and for all concerned about use of public info.

Donald A. Collins
Founder, International Services Assistance Fund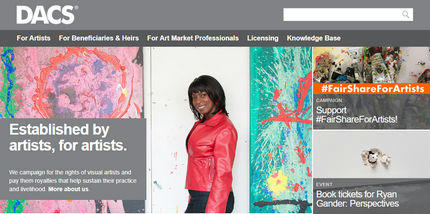 The
Design and Artists Copyright Society
is the UK's premier rights management organisation for visual artists.
It looks today like St Mungo's may have again compromised our tenancy by creating more case notes against Declan that he has not approved or authorised. If so, this would be nothing short of spectacular in the circumstances; see my post of 21 August,
St Mungo's: Pleadings for filing with the Central London County Court. No response from this Mayor of London-commissioned charity's Chief Executive to Declan's letter before action on Monday of last week (WITH UPDATE 24/9/2019)
. We cannot see how we will not be taking proceedings against this taxpayer-funded charity before our fixed term tenancy expires next May; that is, if Declan does not file pleadings against them within the next few weeks. But at least DACS checked out this evening:
Without prejudice 
Dear Declan, 
I write further to our correspondence regarding the use of work by Emile Loreaux. Thank you for confirming that the work has been permanently removed from your website. I can confirm that no fee will be due for the past use of the work on the Church and State website. We reserve all rights on behalf of the member. 
Kind regards, 
Ciara 
Ciara Dowling
Legal and Copyright Executive
ciara.dowling@dacs.org.uk   
DACS, 33 Old Bethnal Green Road, London, E2 6AA
T: +44 (0) 20 7336 8811
F: +44 (0) 20 7336 8822
dacs.org.uk
I had no way of knowing that the image in question was copyright protected. It is currently being used in dozens of websites and on social media without permission. A google search for the image reveals that it is all over the place.
https://www.google.com/search?newwindow=1&sxsrf=ACYBGNS8vmnRXeUq6SF_sxWh-RAi2u67Kg:1568733320810&q=national+science+fiction+day+2019&tbm=isch&tbs=simg:CAQSkwEJdR0idxBHzOAahwELEKjU2AQaAAwLELCMpwgaYgpgCAMSKLcOlheUC7gOlxe-DpUEsAzpFZkX4iimN_1EjqzfhKPMjqCSlN6Q3hycaMCSDS8H03HgITfCmoZzNS_1WLzAKeUFJJwUNd-eCF9y1uCYhs-LO3g0LbrP77zOJEPyAEDAsQjq7-CBoKCggIARIE0G3Urww&sa=X&ved=0ahUKEwj-6NWCk9jkAhXcSxUIHYzYBN0Q2A4ILygB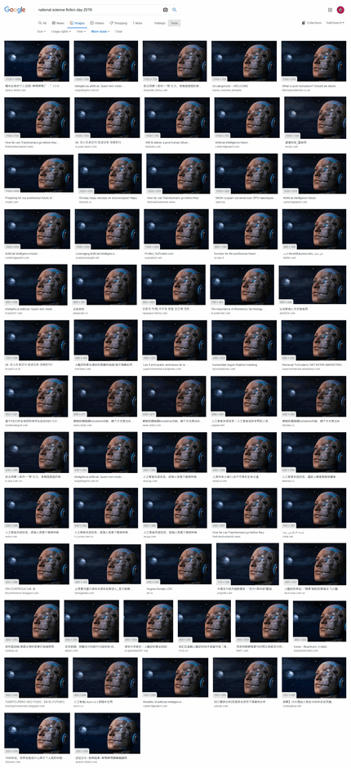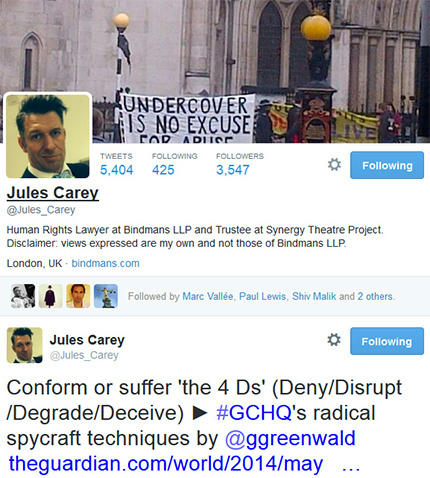 From My Picks
24 September:
DACS's attempt last week to retrieve a fee from us for copyright infringement reminds us of the last time Declan took the Mayor of London-commissioned St Mungo's to court
UPDATE 24 September (11.25am):
We believe that defending this case is in the public interest. On 19 January, Declan wrote a
strongly worded
email to DACS to this effect. The next day he was advised by a top copyright lawyer here in London that if DACS is so aggressive that they actually take proceedings against us, then he should "dig in", contact the Law Society pro bono unit, and at the first opportunity have this case transferred to the small claims part of the Intellectual Property Enterprise Court to limit our liability. The lawyer Declan finally spoke to was a referral from another firm of solicitors. Twice that day copyright lawyers sincerely wished him the very best of luck. Don Collins, Founder of the Washington DC-based International Services Assistance Fund, responded to the prospect of a pro bono lawyer to take on DACS: "Really good news for you and for all concerned about use of public info."
This situation reminds me of the last time Declan took St Mungo's to court. On that occasion, two working days before the trial, we were informed by Newham Council that they had suspended our housing benefit. It was reinstated the day after the trial. According to the Council, they had been informed by the Department for Work and Pensions that we had vacated. We had absolutely no dealings whatsoever with the DWP for over three years before that. This in fact will be the second time Declan has taken proceedings against St Mungo's in three years.
'Let me recommend an important web site
churchandstate.org.uk
. Operating out of London this well-designed and exciting web site covers church-state, population, climate change and other issues. Check it out.' Edd Doerr, President, Americans for Religious Liberty
http://churchandstate.org.uk/about/